Our researcher Ondrej Hrstka has become the very first Czech to work at NATO's Centre for Maritime Research and Experimentation.
Along with nine other scientists, Ondrej became a part of the CMRE research team through enrolling in the Centre's Visiting Researcher Programme, which offers the best and brightest students, university researchers and practicing professionals from NATO Nations the opportunity to work at CMRE.
O Hrstka, specialised in artificial intelligence, is now working in the Centre's Maritime Security programme, focusing on counterpiracy simulations.
More about O. Hrstka's envolvement at CMRE.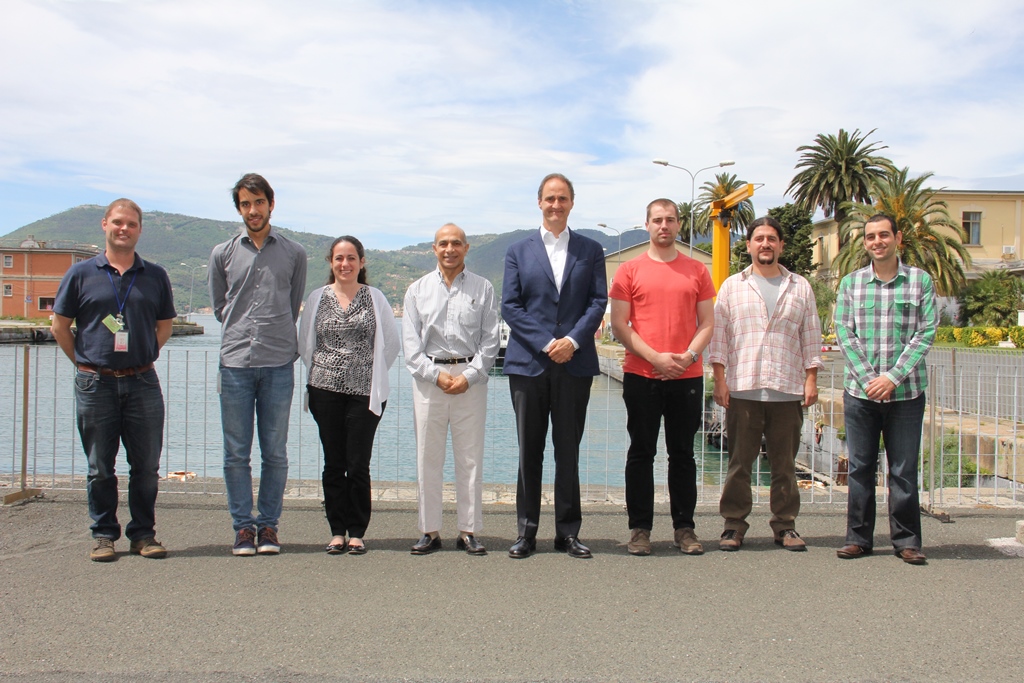 Photo: new scientists from Visiting Researcher Programme, Ondrej Hrstka is the third on the right