Come build the future of mobility
Smart Urban Mobility research group (part of AI Center) is seeking motivated students to work on our join project with ŠKODA AUTO. If you are looking for an inspiring part time job with possible extension to your bachelor/diploma thesis or project, this is the perfect opportunity! Join our small team, learn new skills and build solutions that could be applied in the real systems of ŠKODA company.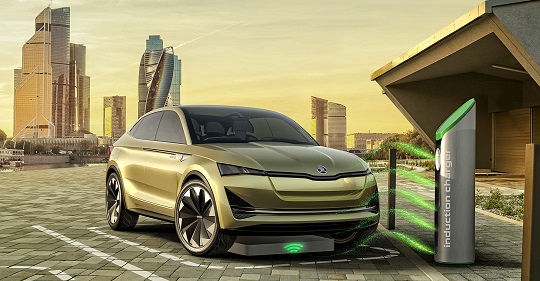 Simulation, planning and data analysis
Our cooperation with ŠKODA is quite extensive. We explore the topics of electromobility and ride sharing to find the best way to get people to their final destination. Our artificial intelligence research includes spatial and temporal data analysis, combinatorial optimization or traffic simulation. Such methods and tools are used to solve problems like where to place charging stations for electric cars or how to prevent traffic jams.
Check out some of our previous projects to learn more about our research in mobility on demand. If you want to get a better idea of what might be some specific research objective we approach as part of this project, watch the video bellow. Python and enthusiasm for data analysis would be something that a new member of our squad (you) could work on to crack the research problems we deal with.
Research topics
For specific research areas (and possible thesis assignment) visit our page dedicated to the thesis topics. We listed a number of exciting topics related to smart mobility, such as large-scale traffic simulation scenarios in SUMO, ridesharing algorithm with transfers, integrating mobility-on-demand with public transport and many more. If you wish to explore similar topics directly with ŠKODA and their experts, we can point out traffic micro simulation model of Mladá Boleslav factory campus (based on real data, the purpose is to understand mobility patterns in Skoda campus, to model utilisation of charging points, evaluate new modes of transport (ridesharing, carsharing, on-demand or micro mobility), path planning for electric vehicles (where and when to charge and which route to go having an electric car) or princing of charging capacity (how to set price to get optimal utilization of available resources).
Meet the team
If you join our team, you will be mostly working closely with PhD students who are ready to help you out and improve your skills. Generally, we are developing models that provide insights into the performance of on-demand transportation systems and use them to estimate the impact of their large-scale deployment. Further, we are looking in the potential of advanced optimization techniques, automation, ride-sharing and market-based mechanisms to achieve affordable, efficient, and congestion-free urban traffic. Depending on the topics you are interested in, you could explore a specific area of our mobility research. We are part of the Department of Computer Science, so you will also get an access to experienced academics representing other fields, namely robotics, automated planning or game theory. Imagine such a vast network of scientists having your back... This experience and opportunity will surely give you a competitive advantege to fullfill your university duties!
AI Center FEE CTU
By joining Smart Urban Mobility team you will become a valuable member of the AI Center research group. What interests us the most in AI Center is where the field of artificial intelligence is heading and what use it could have in 20 years. Therefore we created a world-renowned centre with nowadays more than 70 great scientific members and academics from all over the world. We also cooperates with start-ups and large corporations, non-profits and prestigious foreign universities. Find out more about AIC's team culture at our special career page on the Cocuma platform.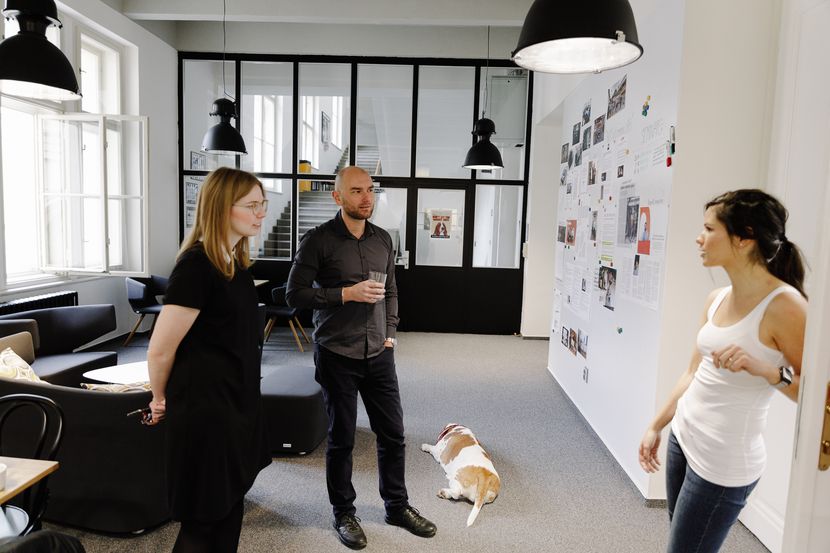 Contact
Are you considering this one-time opportunity? Send us an e-mail to discuss further details! We are happy to make you a cup of coffee and talk this through to find an optimal solution for your schedule, expectations and future plans.
Ing. Martin Schaefer
martin.schaefer@fel.cvut.cz